Chaplaincy Blog
Hi.
I'm Frances, the Lay Chaplain for St Teresa's School.
I help to develop the Catholic life of the School, through drama, music, prayer and discussion. It's great to spend time with the children and help them to explore their faith.

Please take a look at our Trust Chaplaincy Social Media to find out more about what we get up to across the Trust and the Nottingham Diocese.
https://www.instagram.com/ttcschaplaincy/

Frances
School Chaplain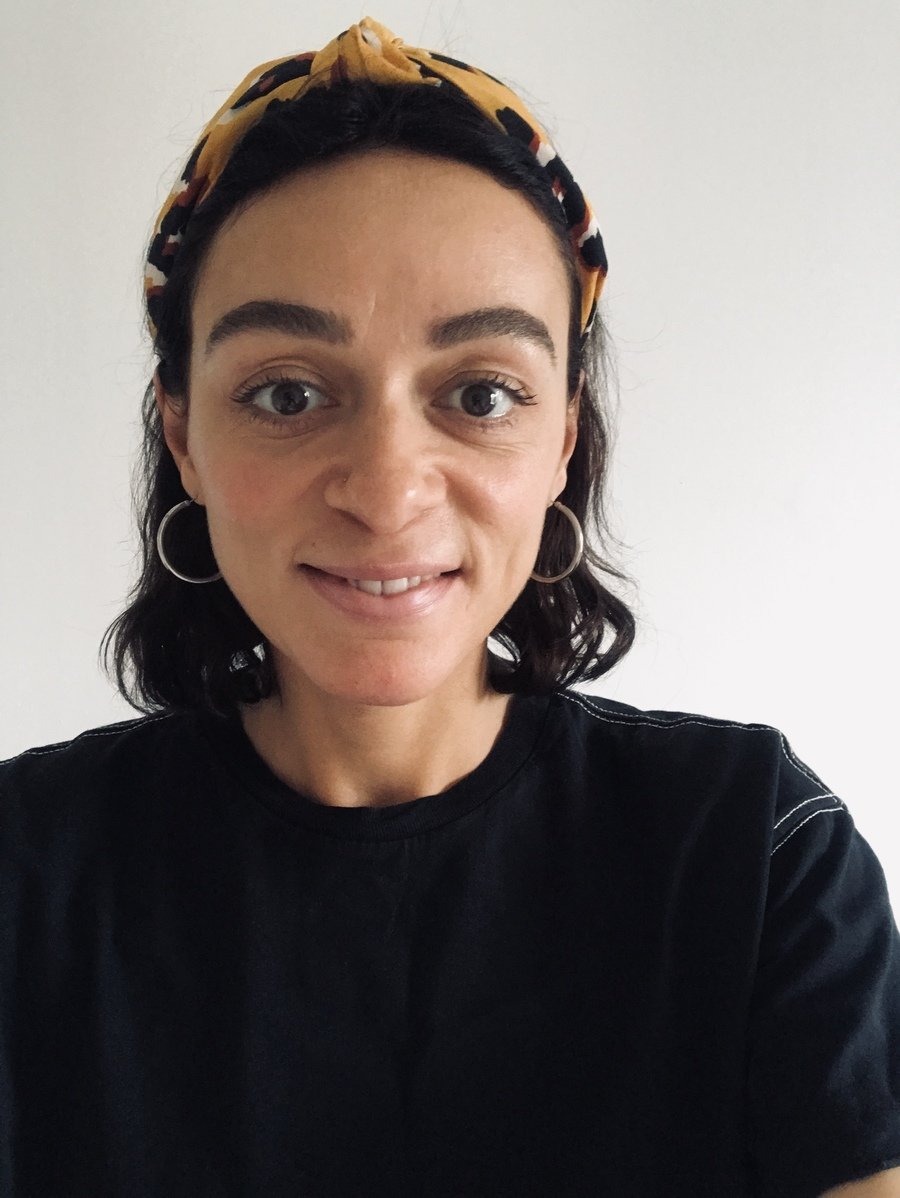 November - December 2021
We were back at school ready to start the Advent Term.
Year 5 began the term helping us think about Holiness and reflecting on the Synod prayer.
As November is the month of Remembrance, we had a special Peace Day in school.
Year 6 ended the day by leading a beautiful whole school virtual liturgy on how we can all be peacemakers,
The following week was Anti Bullying Week, and the theme was 'One Kind Word'.
Year 2 prepared and led a reflective special Liturgy about how we can use simple kind words like Jesus did to build people up and let everyone feels kindness and love.
The Year 6 Chaplaincy Team have been working hard on their Faith in Action Pin Award after school each week and will continue doing so during the Lent Term.
During the Season of Advent, we reflected each week on the different themes on the Advent Wreath.
Year 4 children helped prepare and lead our Advent Mass at St Teresa's Church which Fr Stanley celebrated for us.
Each class Advent Wreath was blessed, and it was the perfect way to begin our Advent Season.
We wish you a happy and holy Christmas!
September - November 2021
We welcomed back all staff and children after a lovely summer break and Year 6 were straight on to preparing a New School Year Mass, that Fr Richard celebrated for us in school. It was a lovely mass and great to see everyone together again. Year 6 did a fantastic job!
Then it was time to celebrate the feast of our school patron, St Therese of Lisieux. The older children went to mass at church while the Year 2 children prepared a beautiful Liturgy all about St Therese. Each class were given yellow beads to make their own prayer bracelets like the sacrifice beads St Theresa had.
Before we knew it, we were in the month of October, the month of The Rosary. Year 3 children created a beautiful liturgy about this for the whole school to watch.
Then our new Chaplaincy Team made up of Year 5 and 6 children went around classes leading them in a decade of the Rosary.
The Chaplaincy Team have also been teaching the rest of the school to use the new Pray Resources from our Diocese called 'Let us Prayer 2gether'. They are a fun and easy way to help you plan a Liturgy as a class.
The Chaplaincy Team will also be starting to complete their Faith in Action Award after half term and meeting every Tuesday after school. With the help of our new apprentice Chaplain Luke who has been volunteering at The Briars for the last 2 years.
To finish the term the year 1 children prepared a beautiful liturgy all about diversity, our word of the week. We thought about all the things that make us different, special, and unique and celebrated all the gifts God has given us.
Have a lovely half term everyone!
February - April 2021
We returned back to school after the half term break ready to begin our journey through Lent together and also excited to welcome back all our school community in March!
We thought and reflected on many Lent themes over the coming weeks, one of them being Almsgiving. Year 6 created a beautiful Liturgy on this. They encouraged us to think about how we can give to others in need, not just with money but with our hearts, time and prayer. We thought about how we can be modern day disciples by doing this.
Year 6 also helped us begin our Lent retreat Day that the whole school was part of. Reflecting on the Bishops theme of Missionary Discipleship.
The retreat day was really special, with each class doing lots of different activities and ended with a lovely Reconciliation Service led by year 5.
Once the children returned to school we were able to carry on our Rainbows group after school, for children who have suffered a loss in their family. It is really special for them to come together and support each other. By the Easter holidays, the children finished their course and we celebrated with a 'Celebrate me Day' party with treats and certificates!
As Lent continued we reflected on the word 'Journey' as year 4 led a Virtual liturgy on this. We thought about our journey in life and how God is with us every step of the way.
The final week before the Easter holidays was Holy Week. We thought about Jesus' Passion and his journey with the Cross. Year 2 prepared a Liturgy on this. We thought about how to follow Jesus needs courage. We reflected on the disciples as sometimes, just like us they were scared to say they followed Jesus.
We wish you all a happy and holy Easter and look forward to returning to school in April! Alleluia! Alleluia!
January - February 2021
We returned back to school after the Christmas Break whether that be at school or at home.
Either way, our faith was still at the forefront of all we do.
The Keyworker children in school have been taking it in turns to plan and lead Liturgies which they then record for the Home-schooling children to watch at home with their families.
Firstly, we celebrated the feast of the Epiphany when the Kings came to visit baby Jesus.
It reminds us that Jesus is the greatest gift from God.
Normally we have a New Year Mass in January but because we could not have mass the Year 5 Key Worker children planned a special Liturgy to welcome in the New Year. It was a fantastic way to focus our minds and remind us that Christ is at the centre of all we do.
Each week we follow the 'Extra-ordinary' along with the rest of the schools in our Trust. It gives us a different theme for us all to think about each week.
In week 3 we were reflecting on the theme of CHALLENGE - Year 6 lead a Liturgy all about the challenges we face in life and how God helps us each step of the way.
Year 4 children planned and lead a Liturgy on the word INSPIRE. We looked at people who inspire us to achieve all we can in life. It was a really uplifting reflection.
On the 11th February, we celebrated the Feast Day of Our Lady of Lourdes. As this is the name of our Trust, we celebrated this all week throughout our schools. Year 1 prepared a beautiful Liturgy on healing and then the rest of our school community reflected on Our Lady and took part in a Trust Liturgy about her.
Despite the challenges of this term it has been great to know that even we are physically apart we are together through our faith. We are looking forward to the half-term break, ready to welcome in the season of Lent.
November - December 2020
We returned to school after the half-term break, ready to celebrate the feast of All Saints. Year 3 created a fantastic Liturgy about Saints, encouraging us all to take inspiration from the Saints and try to be more 'Saint-like' every day in our actions and words.
We spent the month of November looking at the theme of Remembrance and reflecting on how we can be Peacemakers. Each year group had an inspirational peacemaker to look at. Year 1 led a Liturgy on this and taught the school about their Peacemaker – Martin Luther King.
During November we also celebrated Anti-Bullying Week. The theme this year was 'United Against Bullying'. The Year 6 Chaplaincy Team took up the challenge to find out more about this and educate the school on this great theme, with a fantastic Liturgy.
Before we knew it, Advent was upon us and we were ready and waiting as a school for the birth of Jesus. The whole school had a special retreat day to celebrate 'Mary and the Saints' and year 4 ended this special day with a beautiful Liturgy and sharing what they had learnt about their Saint John Henry Newman and giving each class a blue ribbon to remind us of Mary during our journey through Advent. Her important 'Yes' started this journey, she is such a special lady.
As the weeks of Advent continued we reflected on the coming of Jesus and the themes for each week Hope, Peace, Joy and Love.
It truly has been a happy and Holy time and we look forward to our Christmas break, then returning in the New Year.
September - October 2020
It was so great to be back at school with all the staff and children. Although things are slightly different it hasn't stopped us gathering (even if it can only be virtually) for prayer as a school community.
It was over to Year 6 to start the school year by planning and leading our Whole School – New School Year Liturgy. This was Zoomed to the rest of the school and they did a fantastic job, leading by example and showing the other years how Liturgies could still be super special and reflecting even if we weren't all in the hall.
As October approached, the time drew closer for the Feast of St Thérèse of Lisieux our school patron Saint. Year 5 worked hard to prepare this Liturgy, giving each class a quote from St Teresa and asking them to think about how they could live the quote out that year at school and at home.
Year 2 had us all thinking about the Arch Angels Rafael, Gabriel and Michael. Their Liturgy was Zoomed to the rest of the school as we reflected on the angels in our lives and those who protect and guide us. They did a fantastic job and were so brave leading it to the rest of the school!
As always we were amazed by how many Chaplaincy Team applications we had! Although some of the jobs they have to do maybe a little different, our Year 5 and Year 6 Teams will be ever-present around the school and the Year 6 Chaplaincy Team will be completing their PIN Faith in Action Award.
November - December 2019
After half term, we returned to school to celebrate the feast of All Saints. Year 4 led a fantastic liturgy thinking about how we are all special and 'Saint-like' in Gods eyes.
It was then Anti Bullying week - it was a time to think about how 'Change starts with Us' and how we can all make small changes to help spread Gods love so no one has to feel sad or upset by the actions of others.
Before we knew it the season of Advent was upon us and our school Chaplaincy Team prepared the Advent mass for the school which was a beautiful celebration.
This was followed by our school Advent retreat day reflecting on 'Mary and the Saints.' At the end of the day Year 5 led a fantastic Liturgy based on the Saint they had been looking at Maximilian Kolbe.
We finished the term with Year 4 leading a 'Joyful' liturgy in their class - we left feeling full of JOY and ready to celebrate Christmas and Jesus birth.
Merry Christmas and a Happy New Year!
September - October 2019
Hi everyone!
It was lovely to be back in school after a great summer break with all the staff and children excited and raring to go.
We had lots of applications for Chaplaincy Team which is fantastic so we now have our largest Team yet of 20 children! Made up of year 5 and 6.
The year 6's will be completing their Faith in Action Award over the year.
Our chaplaincy team have already led some fantastic Liturgies for the rest of the school on the themes of 'Welcome' and 'Discipleship'.
Before we knew it, the feast of St Terese of Lisieux, our school Patron Saint was upon us. We used this special day to launch the 'Extraordinary Month of Mission' calendar. Each child was given one with a challenge to complete every day. Each class also got a special statue of St Terese for their prayer table, these were brought back from Lisieux in France earlier in the year. The mass and Liturgy were a really special celebration.
The Chaplaincy Team were then busy again reflecting on the life and work of John Henry Newman as he became a Saint on the 13th October. They also encouraged us to pray the rosary as we are now in the Month of Mary.
It has been a great start back to the year!
Frances – School Lay Chaplain